Your Woodstock Dentist
We are located at 986 Dundas Street, at the corner of Dundas and Springbank, right next door to McDonald's.
Here are just a few reasons why you should choose SunnyView Dental as your Woodstock Dental office:
We understand that you have a busy schedule, so we're here to provide care 7 days a week
We can bill your treatment directly to your insurance company so you don't don't have to worry about paperwork and delays in receiving your payment. This unique service saves you both time and money
We are a kid-friendly office. Ask us about scheduling a "Happy Visit" for your child and introduce them to healthy dental hygiene at an early age.
Already seeing another dentist? We can take care of all of the paperwork and transfer x-rays from your dentist's office
To find our more about our dental office, give us a call 7 days a week at 519-539-8383
Patient Financing
We understand that dental expenses can be significant. That's why we're proud to offer 0% Patient Financing so that you can get the dental treatment you need, without financial constraints holding you back. 123Dentist Patient Financing, powered by LendCare, offers several financing options to fit all budgets. In partnership with you, our professionals will help you choose the payment method that best suits your life and goal.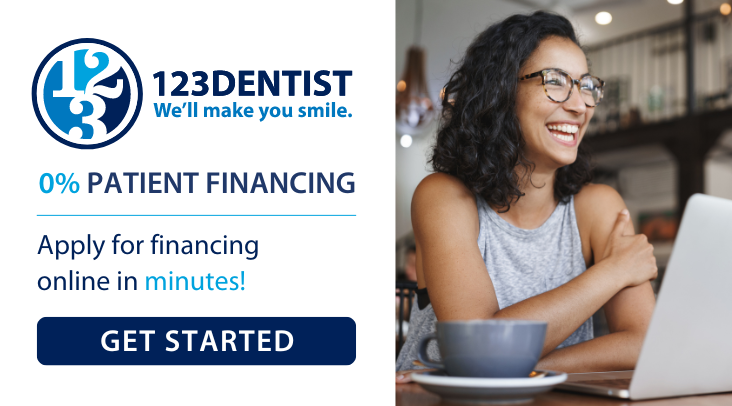 Phone
(519) 539-8383
Address
986 Dundas Street
Woodstock, ON, N4S 1H3
Hours
Monday: 9:00 am – 8:00 pm
Tuesday: 9:00 am – 8:00 pm
Wednesday: 9:00 am – 8:00 pm
Thursday: 9:00 am – 8:00 pm
Friday: 9:00 am – 4:00 pm
Saturday: 9:00 am – 5:00 pm
Sunday: 9:00 am – 5:00 pm